Here are some interesting articles we received and discovered this past week…
ENJOY!
11 Charts That Changed the Way We Think About Schools in 2018
Quote from Article:
Social and Emotional Learning: Grit Makes for Better Citizens, Not Just Better Scholars
"Grit" — the suddenly ubiquitous term for persistence and self-belief, popularized by Angela Duckworth in her best-selling 2016 book — is seen as key to predicting which students will excel in the face of obstacles. But it may help create engaged citizens as well as talented scholars.
A survey by professors at Duke and Brigham Young University found that students who characterized themselves as gritty (i.e., who said they always completed projects they started, or worked to overcome distraction and discouragement) were also more engaged in their schools and communities. Gritty kids were more likely to say they participated in volunteer work, and higher percentages of them said they intended to vote when they were old enough.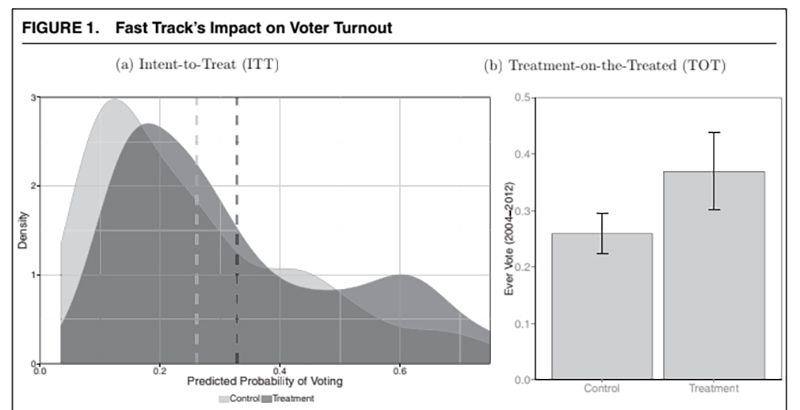 And…
Retention: Black Teachers Are More Likely to Leave their School, Especially When They Lack Same-Race Co-workers
One of the most consequential findings of recent education research is the striking impact of assigning black students to black teachers. Having a same-race teacher not only boosts black kids' test scores, it lifts their own expectations of going to college.
But black teachers, particularly black males, are at a premium. And according to a study conducted by University of Washington professor Min Sun, the ones we have are more likely to leave their jobs than white teachers. Between 2004 and 2015, she found, the retention rate for black teachers in North Carolina schools was four percentage points lower than for white teachers.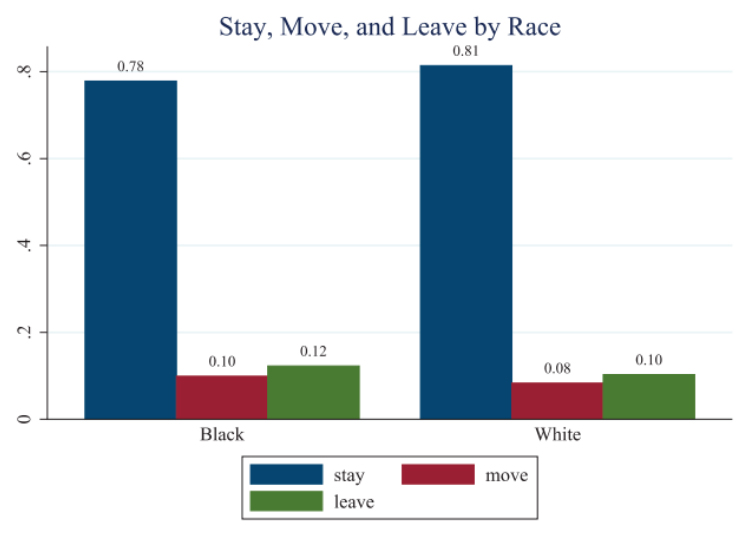 The reason? Those black teachers were more likely to work in schools with poor leadership and less effective professional development. These hard-to-staff schools often lead employees, white and minority alike, to either transfer or leave the profession entirely. But when they quit their teaching jobs, black teachers were more likely on average than whites to move to another school with high percentages of black students.
District Deeds Synopsis:
An excellent article with great observations backed up with facts.  Despite the data provided to back up each item provided, we were not completely convinced of the authors conclusions…but they definitely provided a great opportunity to re-evaluate our perceptions and beliefs on each topic.
This article provides links to many studies as backup so be sure to fully explore those documents also.
Quote from Article:
As a public educator for over 20 years, some changes in the proposed California Health Framework concern me. The new draft not only creates teaching guidelines for health education, but could also impact Social Studies and English Language Arts through new concepts and book recommendations.
Since few people will read the nearly 1,000-page draft, which unfortunately is only available in English, I am sharing below some examples that parents and educators may be especially interested in. Because the California Department of Education is inviting public comment on the draft, I urge all California residents to review the framework and provide input.
And…
Many parents have never heard quite a few of these terms before and many of them are not in the English dictionary. While parents may assume they can opt out of this instruction, as they can with sexual health education and HIV prevention, this simply is not true. Instruction about gender or sexual orientations that is implemented through the adoption of the framework is exempted from parent notification and opt out requirements (California Education Code 51932b). According to The California Safe School Coalition, state law provides that "instruction or materials that discuss gender, sexual orientation, or family life and do not discuss human reproductive organs and their functions" are not subject to parental notice and opt-out laws.
District Deeds Synopsis:
This article is a call to action for the San Diego Unified School District (SDUSD) community to have their voices heard regarding the proposed "California Health Framework" .
We strangly believe in the parents choice to determine how, where and what their child is taught in the public schools system.  That is why the following sentence from the article is most alarming to us:
"According to The California Safe School Coalition, state law provides that "instruction or materials that discuss gender, sexual orientation, or family life and do not discuss human reproductive organs and their functions" are not subject to parental notice and opt-out laws."
No "parental notice and opt-out"?!?
That item alone should motivate ALL our readers to read the California Health Framework and submit your questions and opinions via email to healtheducationframework@cde.ca.gov. as soon as possible!
Quote from Article:
Early childhood education. A top-tier national ranking for K-12 per-pupil spending. A data system that would track kids from nursery school through state universities.
California's Legislature won't reconvene until 2019, but the Christmas wish list for public schools  is already long and pricey. On the first day of session, Democratic lawmakers introduced two major education bills, calling for nearly $40 billion more in state spending on schools.
Gov.-elect Gavin Newsom publicly supports many of the same education initiatives being pushed by legislators. But he's also said he plans to "live within our means" and follow Jerry Brown's frugal example. Whether the economy—and the Democrats' legislative mega-majority—will comply is an open question.
District Deeds Synopsis:
A very good article highlighting key issues that will be addressed by the  new California Governor and Legislature.  We support many of the initiatives.
Our biggest worry is regarding the Democrats "mega-majority" in the Legislature.
We have an identical problem in the SDUSD Board of Education – a mega-majority of Democrats (5-0) with oversight by a 6-3 Democrat mega-majority in the San Diego City Council that is immune to Republican Mayor Kevin Falconer's veto.
In our opinion, diversity is one of the things that make the United States the best place on earth to live.
Absolute power by any political party creates the possibility of tyranny of the majority described as follows:
The tyranny of the majority (or tyranny of the masses) is an inherent weakness of majority rule in which the majority of an electorate can and does place its own interests above, and at the expense of, those in the minority. This results in oppression of minority groups comparable to that of a tyrant or despot
We write District Deeds to expose legal and ethical violations by the SDUSD and to prevent our elected Board of Education representatives from crushing the rights of the minority and those with little financial and/or political power.
We hope all SDUSD Stakeholders will do the same.
We must ALL keep them honest!!!
Now for our Quote of the Week:
"Power tends to corrupt and absolute power corrupts absolutely. John Dalberg-Acton
Have a great week!!!
__________________________________________________________
IF
Your family has been injured by the San Diego Unified School District, go to the District Deeds Complaint Forms page to find instructions to fight for your Civil Rights!
YOU ARE TIRED OF THE COVER UPS AND LIES BY SUPT. CINDY MARTEN…
Please Click the Link Below and sign the Petition Today and READ the COMMENTS to Support the REMOVAL of Marten by SDUSD Stakeholders!